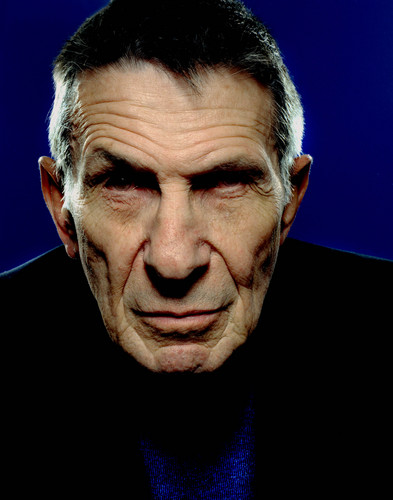 I came to Star Trek and its far-reaching fandom much too late in life. My mom was more of a Star Wars fan, and the time I spent with my dad was not shared with his latent Trekk-iness. But, if there was ever a character in the science-fiction drama that I could relate to, it was Spock. He faced everything logically and did all he could to keep his emotions in check. In fact, he had to, it's just who he was. That personality trait really spoke to me, and though, I'm sad he's gone. I know he's somewhere better.
Live long and prosper.
In honor of Spock and another classic, George Harrison, whose birthday was the 25th, a thoughtful melody to send our best thoughts to those missing their loved ones this week.
(From reacher60)